Stevo's Grill
2326 W Belmont Ave, Chicago, IL 60618
Order now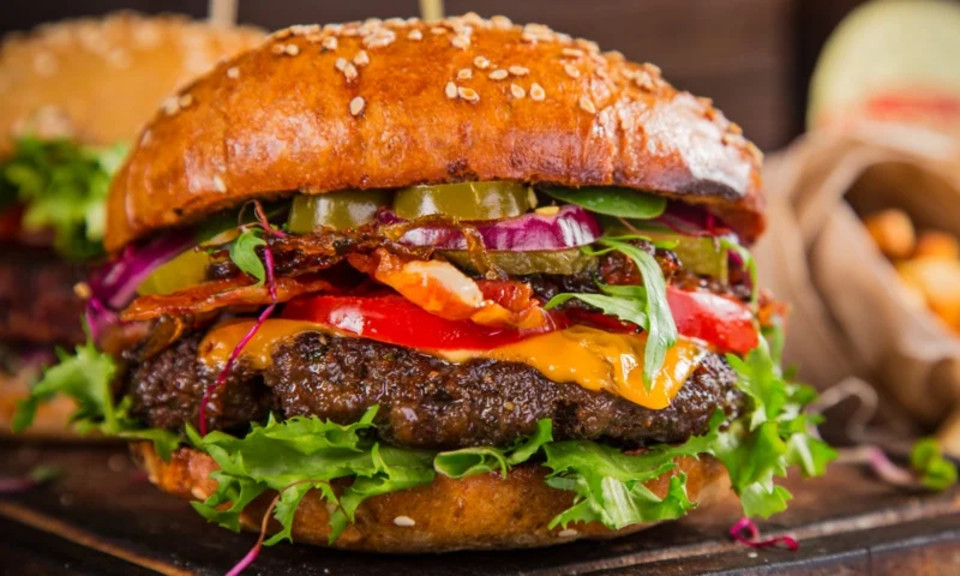 Christopher
Ordered latenight after going out dancing and working up some drunk munchies. Driver texted me to let me know he had a few deliveries to make before he got to me, and continued texting me updates. Totally passed out minutes before he arrived. Dude texted, called, then buzzed my apartment which finally woke me up. Talk about commitment. could have easily given up and left. The food...was excellent! and i dont think it was just because of my inebriated state. The meat on my gyro sandwich was so good, perfectly cooked, and the mixture of the sauce and feta cheese...mouth is watering just thinking about it. The jalapeno poppers were pretty basic but good. And the oreo shake...my glob...perfect. So creamy. All in all, I was pleasantly surprised. Expected much less from this little late night grill. My expectations were far surpassed, and i will definitely be ordering from here again...like, right now, actually.
Sue
Ahhhh! Stevo's, I had just finished working a 16 hour day with no break when I had finally gotten home, and ordered what could conceivably be considered a very late breakfast. I was so looking forward to your chicken shawarma which has saved my life under so many circumstances. I then sat down on my couch to wait, and the next thing I know, I wake up 6 hours later, still sitting up on my couch, with several missed calls and, worst of all, no chicken shawarma. I'm sorry I failed you, Stevo's. I'm sorry I fell asleep on you. Please take solace that I now have a wretched crick in my neck from sleeping upright on a couch, and I am ravenously hungry because I slept straight through my meal. I am very sad about it and I hope you will forgive me. Next time I'm just going to ask the delivery guy to leave my dinner on the stoop. Thanks!
Ashley
Our fav gyro spot stopped delivering & after surveying alternative local offerings Stevos has become the winner & our new gyro/grill delivery go-to. This order came very fast on a cold day, piping hot, & the driver was gracious (and apologized for me coming down to meet him, even though my instructions say specifically to let me come meet in our parking lot bc our place is impossible to find!). Tasty gyros- their tzatziki isnt the thickest/creamiest Ive had but its among the better ones (I hate when tzatziki is thin or watery.) The gyro meat is flavorful, I prefer a bit more char on the strips & maybe Ill try requesting that next time, but over all for a quick gyro & other fast food staples Im very very happy with the service & quality of Stevos & recommend giving them a try!
LOUIS
Since I have only had great experiences ordering through Grubhub I usually decide on what I want and order with confidence. On this occasion I decided to read the reviews on Stevo's Grill while waiting and honestly if I did before I definitely would not have ordered. Despite several negative reviews my experience was the complete opposite! Delivery was well before the expected time and not only was the person delivering courteous, he unexpectedly brought my food directly to my room at the hotel after informing the front seat who called be to expect. That was surprising as usually I am called down to collect at front desk. Everything was exactly as ordered including some extra sauces I requested, hot and as tasty as could be expected for what it was. Great experience and will order again
James
I've ordered from Stevo's over a dozen times. I'm just under a couple of miles away, and the delivery usually arrives well ahead of the ETA (but never past it). My order is always correct and food is hot. As far as quality goes, it's totally on par for this sort of place (gyros/hot dogs/fried stuff, etc). Not sure why one would expect something greater.

As a testament to the important role that Stevo's plays in my life, I sometimes get late night cravings for chili dogs. They always show up neatly packed and never a mess, while some other places manage to mess that up even while dining in.
Jon or Christina
We had cheesesteak, wings, chicken fingers and fries. Everything was delicious. To top it off, they delivered the food in less than 20 mins. The delivery guy actually called when he pulled to the front. So, when I came down he had everything ready.
Brooke
I was very happy with the food and service I received from stevo's. Food arrived quickly and was hot, and you got a lot. The gyro was huge. I will definitely be back.
Maggie
The food is tasty and the service was good
Kelly
I always like this place
Rachel
The fries are amazing!
About us
American, Dinner, Gyro, Hamburgers, Hot Dogs, Late Night, Lunch Specials, Mediterranean, Middle Eastern, Pizza, Sandwiches, Wings
Today

Delivery: 3:00 PM - 3:00 AM

Takeout: 3:00 PM - 3:00 AM

Delivery

Tuesday:

3:00 PM - 3:00 AM

Wednesday:

3:00 PM - 3:00 AM

Thursday:

3:00 PM - 3:00 AM

Saturday:

3:00 PM - 3:00 AM

Takeout

Tuesday:

3:00 PM - 3:00 AM

Wednesday:

3:00 PM - 3:00 AM

Thursday:

3:00 PM - 3:00 AM

Saturday:

3:00 PM - 3:00 AM
Stevo's Grill knows how to keep its loyal and hungry customers satisfied. Order today to experience excellent customer service and delicious food that you will not soon forget. We look forward to seeing you soon!